Bidra till Open Food Facts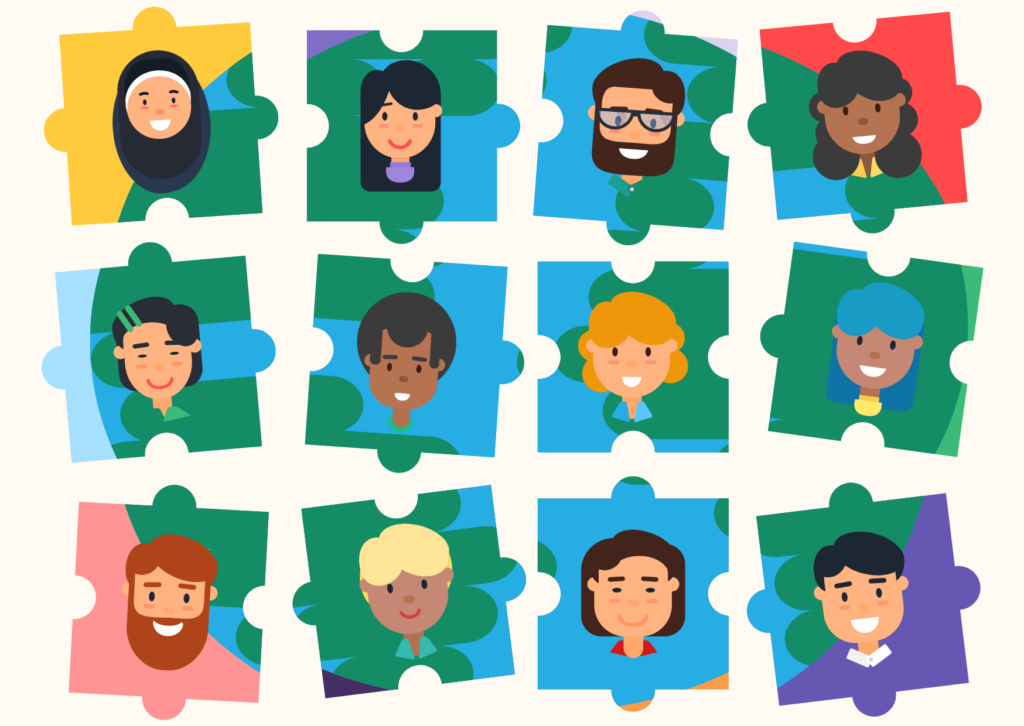 Open Food Facts exists thanks to the citizens who give their time and talent in many different activities. We are a large international family that gives a unique character to this beautiful project, made for all, by all! 🌍✨
To facilitate the involvement of our contributors and allow the project to grow in a more dynamic way, we are setting up a Contributors Skill Pool, as well as teams of volunteers by theme.
✅ The aim is to match your skills and interests to the needs of the project.
Whether you are already a very involved contributor or have just arrived and want to participate, we invite you to fill in the form below. (All personal data you enter will be kept confidential and used only by the permanent team to contact you).
Contributors Skill Pool form in ENG/FR
---
Alla kan bidra
Bli en del av vår gemenskap, en fri och öppen databas med livsmedelsprodukter från hela världen!
Open Food Facts är ett ideellt projekt som drivs helt av volontärer, vi behöver dig.
Lägg till produkter
Use our Android, iPhone or Windows app to easily scan the barcode of products from your home or local stores and upload pictures of their label.
Ingen smartphone? No problem: you can also use your camera to add products directly on the web site.
Berätta för världen
Vi måste kategorisera produkter och extrahera ingrediensförteckningar och näringsfakta för att analysera deras näringskvalitet, för att avgöra om de är lämpliga för veganer och vegetarianer och mycket mer!
Du kan hjälpa oss att färdigställa produkter genom att välja och beskära foton och fylla i information.
Berätta för världen
Gillar du Open Food Facts? Tell others about it!
Du kan presentera projektet för din familj och vänner, visa dem hur man installerar appen och bidra, skriva ett blogginlägg och dela Open Food Facts på sociala medier.
Make it local
You can help translate the site and mobile app in your language, as well as the taxonomies, and to translate presentations, announcements etc.
Starta eller gå med i en lokal bidragsgivar-gemenskap: lägg till lokala produkter, rekrytera vänner, presentera projektet på lokala möten och konferenser etc.
---
Experthjälp behövs
Developing Open Food Facts also requires specialized knowledge and expertise in many different areas:
Projektledning

Vi har massor av idéer och du har förmodligen ännu fler, men det är en betydande utmaning att prioritera dem, att bygga en färdplan och att hantera projekt när varje deltagare är volontär, ofta med begränsad tid tillgänglighet.

Design

Vi behöver hjälp med att bygga en bättre användarupplevelse på Open Food Facts webbplats och mobilapp, att förbättra deras design, att skapa effektfullt presentationsmaterial etc.

Utveckling

Vi har mycket utvecklingsarbete att göra. On the Open Food Facts backend (Perl and MongoDB), API (JSON), web site (templatized HTML5, JS, Foundation), our Flutter mobile app for iOS and Android, but also to build new cool reuses etc. We have SDK projects in many programming languages to ensure anyone can reuse and contribute to Open Food Facts, in any language. Vi har också ett växande arbete med artificiellt intelligens för att förenkla bidragsarbetet. Vår kod finns på GitHub.

Gemenskapsbyggnad

We need to build local communities in all countries and at the same time unite them globally.

Det är väldigt svårt att starta upp ett lokal gemenskap i ett land utan att bo där, så din hjälp att hitta de första mycket motiverade deltagarna är avgörande. Är du en av dem?

Kommunikation

We are not sure what to write here, could you help?

Det finns många häftiga saker som användare, bidragsgivare och återanvändare gör med Open Food Facts, och det skulle vara bra om fler människor fick kännedom om det. Vi behöver i synnerhet hjälp med kontakter med allmänheten och media.

Särskilda projekt

Det finns massor av intressanta och originella tillämpningar av öppen matdata som vi skulle kunna arbeta med ihop med statliga livsmedelsmyndigheter, livsmedelsproducenter, forskare, universitet, skolor, icke-statliga organisationer etc. Kanske har du redan idéer? If you do, please help us to push them forward.
---
Låt oss prata!
A lot of ideas, energy and enthusiasm are shared in our contributors community, join us!
Here are some places where you can meet other contributors, talk to them and work with them:
Slack

Slack is the best way to interact and collaborate with other contributors, developers and reusers. Det är ett diskussionsforum som du kan komma åt från din webbläsare eller din telefon. It completely changed how we work together. Please try it, click here to get invited to our Slack.

Facebook-grupper

Vi har Facebookgrupper för Open Food Facts bidragsgivare på många språk. Att gå med i dem är ett bra sätt att få nyheter om projektet och att dela meddelanden till en bredare publik.

Wiki

Vi har också en wiki som vi använder för att tillsammans dokumentera Open Food Facts och dess delprojekt. Från wikin kan du lära dig hur du kan översätta den flerspråkiga informationen (kategorier, etiketter etc.) som en livsmedelsprodukt kan ha (hjälp av vad vi kallar taxonomier). Du kan till och med hjälpa till att lägga till en matkategori eller en etikett som ännu inte stöds av Open Food Facts.
Make a difference
We have several important on-going operations, join us!
Here are some places where you can have impact now:
---
There are many more ways to contribute to Open Food Facts, please join us on Slack and let's start the discussion!